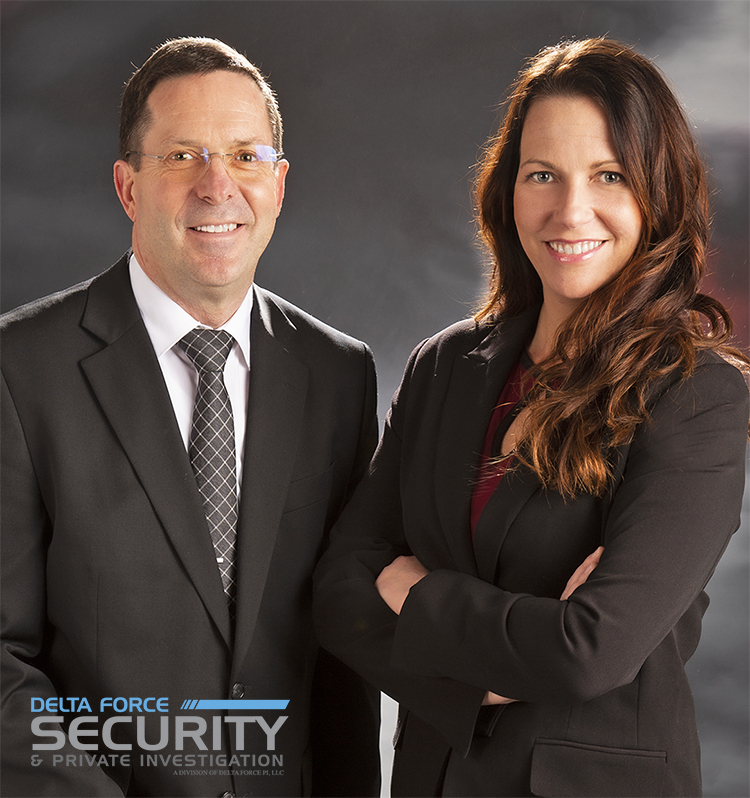 Delta Force P.I., LLC

Elevating Safety & Truth
Need help with uncovering the truth? Know that you are in good hands when you come to Delta Force PI, LLC. We have a variety of services to fit your needs and help you gather evidence to make your case. Delta Force P.I., LLC is a Northern WI & Upper Peninsula private security and investigation firm. We are a professional, confidential, and a trusted private investigation company specializing in finding clients the information and/or physical evidence they require.

Looking for solutions? We provide multiple Investigation Services including Workers Compensation, Insurance Fraud, Surveillance, Civil and Criminal Background Investigations, Infidelity Investigation, Divorce, Child Custody, Detective Work, and much more. Delta Force P.I., LLC is a member of the Michigan Council of Professional Investigators, Inc., and the Professional Association of Wisconsin Licensed Investigators. Call today for your free consultation.
"We provide professional private security guard services and investigation services with licensed experienced staff whose hallmark is confidentiality."
"The Team at Delta Force PI is impeccable and their skills are worth every dollar. If you need any type of service document needs investigative services or anything in the realm the team at Delta Force should be the ALPHA go to in any of these situations. They did an amazing job with my requests and I would suggest them to anyone needing their services." — C. Ceravolo, Google Reviews, 5 Stars

Jim and Molly played a key role in catching this killer, Kelly Cochran — a serial killer!

ABC's 2020 Premiere, Broadcasting June 16th, 2023, Episode, "Where Monsters Hide"
Delta Force P.I., LLC will be featured in an upcoming ABC's 2020 Episode, "Where Monsters Hide" airing on June 16th, 2023. Have you ever heard of a "suicide pact"? Kelly and her husband made a horrifying "oath" to each other during their relationship. They agreed to kill any individual that either of them may have an affair with.

Kelly and her husband moved to Iron River, MI in 2014. In that same year, Kelly met a man named Chris Regan at her workplace, had an affair with him and soon afterwards, Chris was missing. This was the beginning to a long investigation that delves into murder, cannibalism, the homicide of the husband, and the possibility of even more killings. This story follows the path into what many believe to be - the trail of a serial killer. The case is terrifying, and we played a key role in "catching a killer". Delta Force P.I., LLC will be featured as one of the successful investigative components on ABC's 2020 on June 16th, 2023.

"My experience was nothing but positive. Professional, passionate and dedicated. I worked with Delta Force PI on a missing person case that quickly became a homicide investigation involving multi-jurisdictions. They were amazing to work with in bringing justice to this investigation." — Laura F. 11/27/2018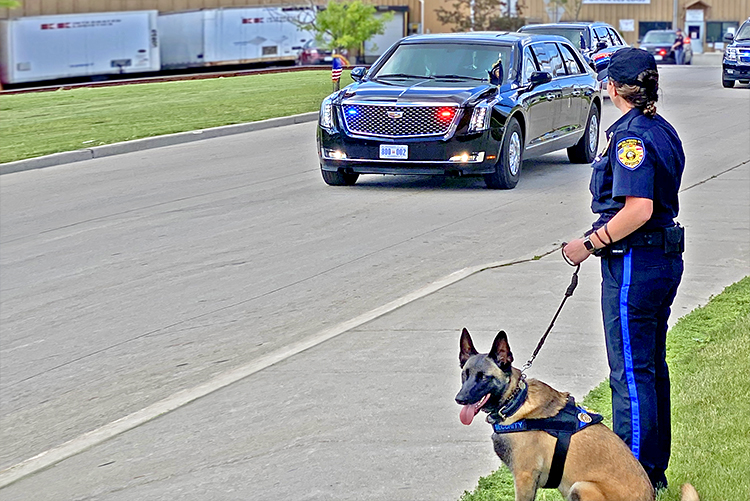 40+ Years of Combined Experience
Looking for someone to understand your needs without judgment? With 40 years of combined experience in law enforcement and social work, Delta Force P.I., LLC's highly qualified investigators can develop custom service options to suit your needs.
We assist private individuals, law firms, and corporations using the latest surveillance equipment and private investigation techniques. We provide accurate, complete, and thorough investigations to each client.

Delta Force P.I., LLC now has security services in place for maritime, hospitals, and mining. These services are specially tailored to each area, bringing you the best protection for your business, employees, and assets. Call today and find out more about our unique services.

Photo: Shown in this photo is Molly Barron and K9 "Delta" providing security for Fincantieri Marinette Marine and President Donald J. Trump & the vehicle known as, "The Beast" in June of 2020. Click here to learn more about Delta Force P.I. K9 "Delta"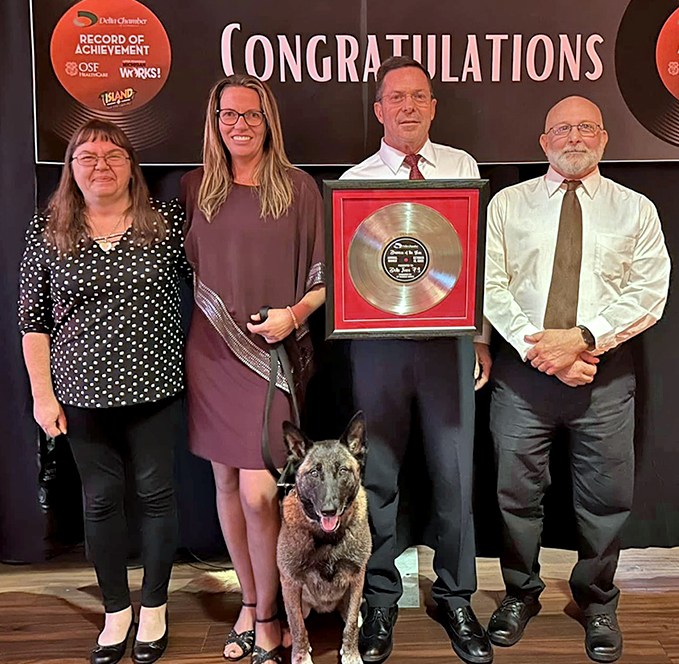 Delta Force P.I., LLC in the News!
Each year the Chamber recognizes a "Business of the Year" that has made a special impact on the community. This year, two businesses were bestowed the honor, Highline Internet and Delta Force PI. Representing Delta Force P.I. were co-owners Jim McNeil and Molly Barron, who were joined on the stage by their bomb-sniffing canine Delta.
"Delta Force P.I. is a small business that has found a niche...
Read article >
Our Mission Statement
Private Investigations – "Guided by our core values of integrity and discretion we aim to provide all our clients with accurate, efficient, and cost-effective private investigations in a timely manner while maintaining our client's confidentiality and provide them with the information and answers they seek."

Security Services – "Ensuring peace of mind for our clients by providing the highest level of protection for their enterprise, their assets and the safety of their personnel. We aim to enhance the well-being of the clients' business interests by maintaining a safe and secure environment in which to operate."

"Passionate, dedicated and loyal." — L. Johnson, Google Reviews, 5 Stars
"GUIDED BY CORE VALUES OF INTEGRETY & DISCRETION."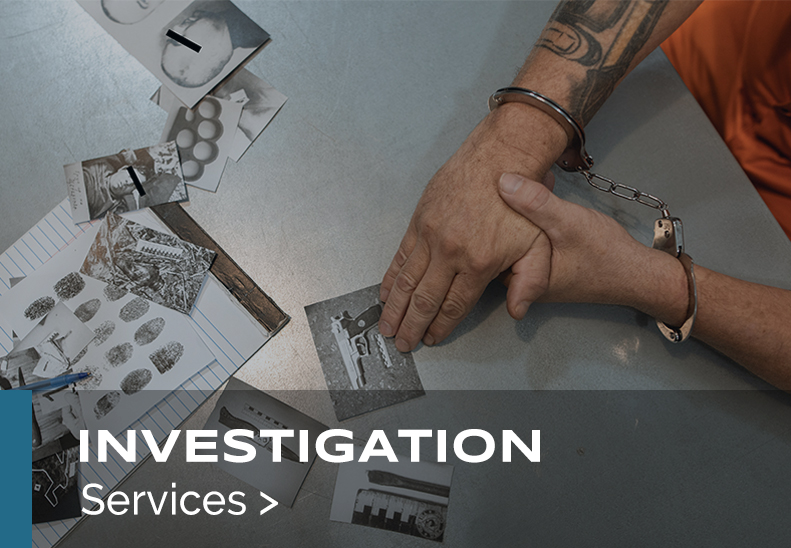 Our Upper Peninsula and Northern WI Investigation Services can help when you are faced with a difficult situation. Maybe you suspect an employee of unlawful behavior. Perhaps you are looking for a missing person or a criminal who has escaped justice. Put your confidence in us to find the necessary information that gives you control.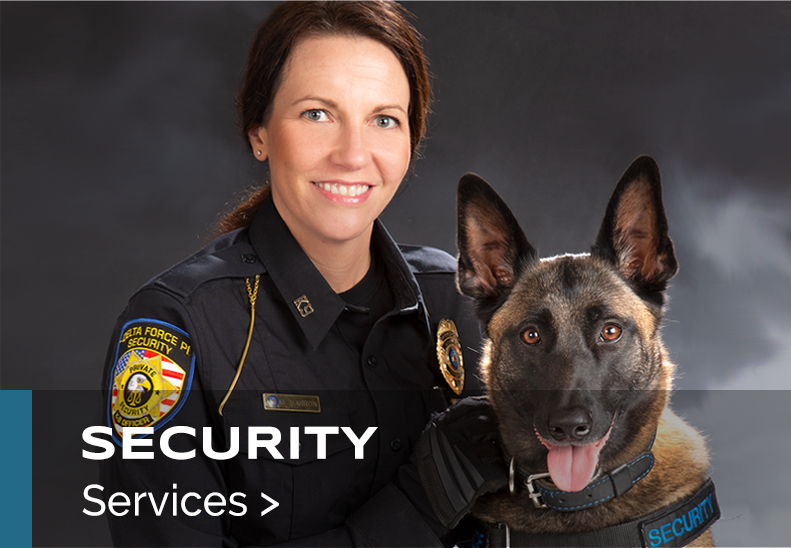 Our Upper Peninsula and Northern WI Professional Security Services provide licensed and insured protection. We offer armed and unarmed security for banks, corporations, events, executives - close personal protection, hospitals, maritime properties, metropolitan settings, mining properties, and professional security guard services.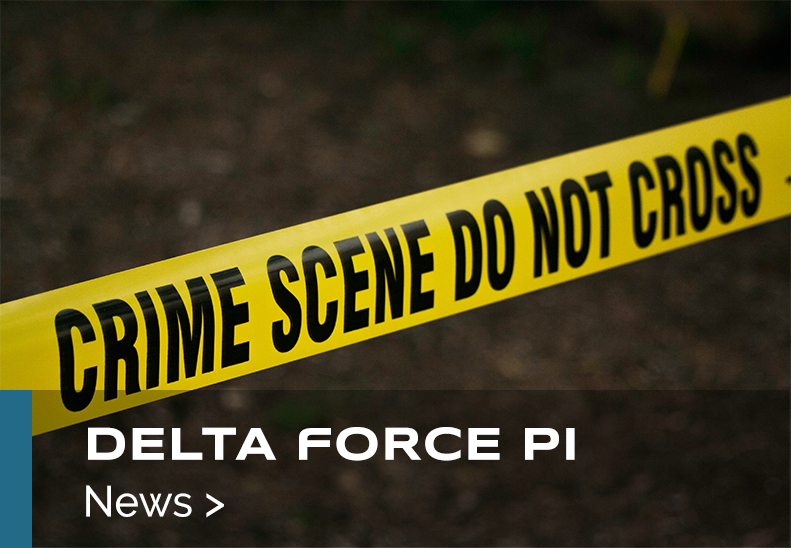 Visit our Delta Force PI News for information on how our performance has made positive changes throughout the UP and Northern MI! View our inclusion on ABCs 20/20 Episode, our Michigan Celebrates Award, Security for Billy Ray Cyrus, and other stories of interest. Our company is growing, and we are excited to share our news with you.