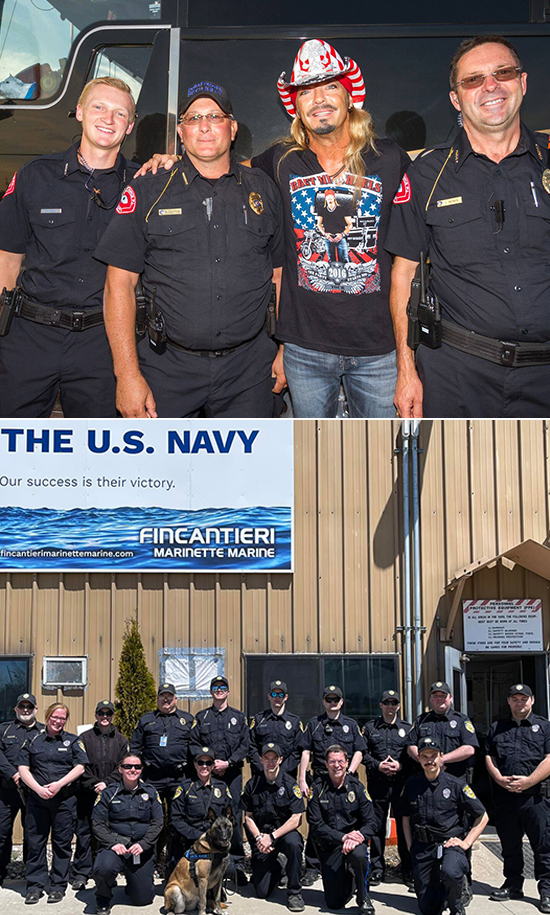 Delta Force P.I., LLC

Delta Force P.I., LLC provides both armed and unarmed security. Whether you need security for your place of business, events, or corporation Delta Force P.I., LLC is here to help!
If you want things to be more discreet or do not want firearms at the place you want to secure, then you can hire the UP's Delta Force P.I., LLC to meet your specific security needs 24 hours a day, 7 days a week, and 365 days a year. Our staff is trained in hand-to-hand physical confrontations, defensive procedures, and more. Our armed and unarmed security are trained to handle crowd control, vehicle patrol, foot patrol, escort people and property, video monitoring, and greet patrons professionally.
We can help you determine what level of security you need by accessing the situation with our experienced, reliable, professional, and responsive team members. If necessary, we can run credit and criminal background checks on select individuals to help make your business or event more secure.
Not only are our security officers trained in hand-to-hand physical confrontations to disarm individuals, but we possess the verbal skills to stop potentially violent situations or violent personalities. Also, our experienced staff recognizes potential events before they happen.
"Professional service. If you're looking for private security or investigations, I would not hesitate to recommend Delta Force P.I."— Shayne D., Four Square Reviews

Green Bay Wisconsin Armed Security
Our professional armed security team is trained in active shooter scenarios that include sensitive areas such as schools, hospitals, and colleges to promote the best protection. Part of the active shooter training includes anticipating potential events that can unfold in places such as your business, corporation, and events. Each of these places requires a different eye for observation and different reactions to unfolding events. It is very important for an armed guard to have a cool temperament in all kinds of situations and an understanding of the area and situation where they are chosen to protect.
That is why it is very important to be trained for these different scenarios and to leave it to professionals such as us. Most of the time armed security guards are chosen to help protect items of value such as cash, jewelry, important documents, antiques, and individuals.
Not only do our Green Bay security guards protect your valuables but they also serve to escort your property or person from one place to the next and ascertain if the area is secure. This is done by making a determination of the surrounding area and making sure your security systems are active and well-maintained.
Our officers are rarely called upon to use lethal force, but are trained to do so if the need arises. They are trained in hand-to-hand physical confrontations so that lethal force would be used as a last resort.
If you are interested in either of our armed and unarmed security, please contact us and we can discuss your needs.