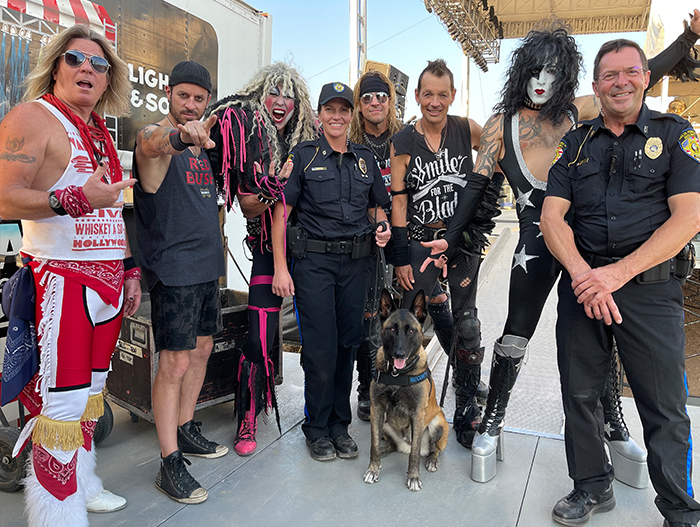 Delta Force P.I., LLC

Whether you need armed or unarmed security services for events, Delta Force PI, LLC can keep a professional eye on things. We have security camera surveillance and drones at our disposal to help keep an eye on things as well. When crowds at events can number from the hundreds to thousands, we can make sure that everything is safe guarded. From small auditorium events to large state fairground events — you can be sure that Delta Force PI will have your back by creating a specific security program that matches your event.

UP State Fair Security
Every year, Delta Force PI, LLC provides top notch security for the UP State Fairgrounds in Escanaba, MI and Delta County. Our security officers and staff make sure that patrons at the fair, musical guests, along with all other grand stand events are watched over and safe. We are trained to follow the protocol of Law Enforcement.

With our Delta Force Professional Security Service, your safety and security depend upon 24/7/365 availability. Delta Force P.I., LLC is a private, woman-owned, licensed and insured local company that provides Upper Michigan Security Services with professionally trained employees that are hand-picked.
Armed / Unarmed? Uniformed / Plain Clothed?
Choosing the type of security that you need can make all the difference in the world for your business, parade, convention, or Upper Michigan event. Consult with us to find out the best measures to match your needs. We can help you determine if you need discreet security to catch people by surprise or uniformed security to help keep trouble at bay and from starting up in the first place.
We are available 24/7/365.
We are licensed in Michigan and Wisconsin.
We are trained in the use of deadly force.
We are trained and follow the protocol of the Law Enforcement Assistance Administration — United States Department of Justice for private security recommendations.
"I found Delta Force to be a top-notch Private Security Company with very experienced Private Investigators. They often employ former law enforcement officers and military veterans." — Bradley M., Four Square Reviews
Upper Michigan Security Events:
Parades
Conventions
Sporting Events
Demonstrations
Music Events
Fairs
It is important to understand that no two events are the same and each one requires specific security measures. With our uniformed dressed officers your patrons can pick them out in a crowd if they need our assistance. Our officers are trained to be customer-focused to help them out when they are needed, serving a dual purpose for you. Contact Delta Force PI for a free consultation, so that we can help you identify the specific security risks your type of event may have and how we can take care of them for you. It is good to have people watching over your event that are trained in threat assessments, customer service, techniques for effective alcohol management (TEAM), and crisis response to make sure your event is a smooth one. Let Delta Force PI be that for you.