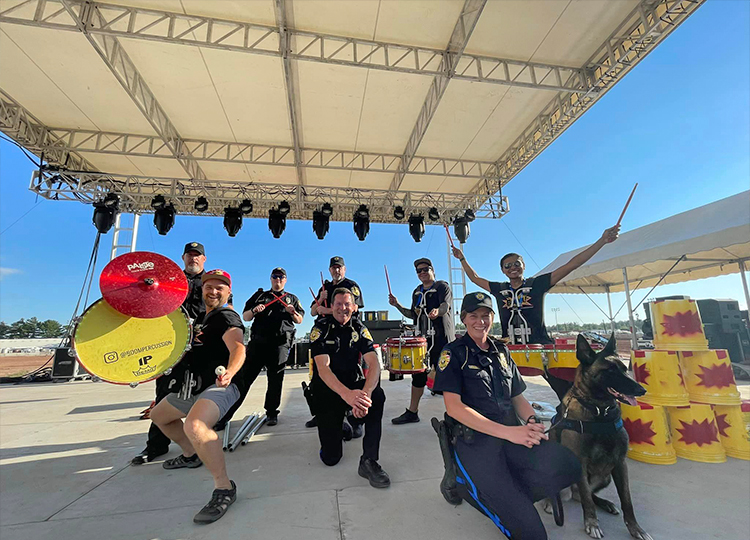 Delta Force P.I., LLC

Whether you need armed or unarmed security services for events we can keep a professional eye on things. We also have drones at our disposal to help keep an eye on things as well!
No event is too big or too small. When crowds at events number into the hundreds or thousands or if your event is being held in a small auditorium or as large as a state fairgrounds — you can be sure that Delta Force P.I., LLC will have your back by creating a specific security program that matches your event. That is why we offer the security for the U.P State Fair every year.
"Hi Friends, Just a quick email to let you know that we are looking forward to working with you again at the 2019 U.P. State Fair. Please know how much we appreciate the professionalism we experience from you and your entire team. Your response to the needs of Fairgoers, Authority and Management lets us all rest assured that security and enforcement is in good hands during fair week. We'd be proud to share this information with any of your current or potential clients." — Best regards, Vickie Micheau, Delta County Chamber of Commerce & MI's State Fair in the Upper Peninsula

The security officers and staff of Delta Force P.I., LLC are trained specifically to your location and the details of your event to provide the maximum service to you. Come check out our security at the UP State Fair in Escanaba, MI and the UP Beer Fest in Marquette, MI!

The people we choose for security services for events are trained security professionals and former law enforcement leaders who have been trained in every circumstance.
We have been trained in the following Security Events Services, but not limited to:
Parades
Conventions
Sporting Events
Demonstrations
Music Events
Fairs
It is important to understand that no two events are the same and each one requires specific security measures. With our uniformed officers, your patrons can pick them out in a crowd if they need our assistance. Our officers are trained to be customer-focused to help them out when they are needed, serving a dual purpose for you.
Contact Delta Force P.I., LLC for a free consultation at (906) 420-8305 so that we can help you identify the specific security risks your type of event may have and how we can take care of them for you. It is good to have people watching over your event that are trained in threat assessments, customer service, techniques for effective alcohol management (TEAM), and crisis response to make sure your event is a smooth one. Let Delta Force P.I., LLC be that for you.