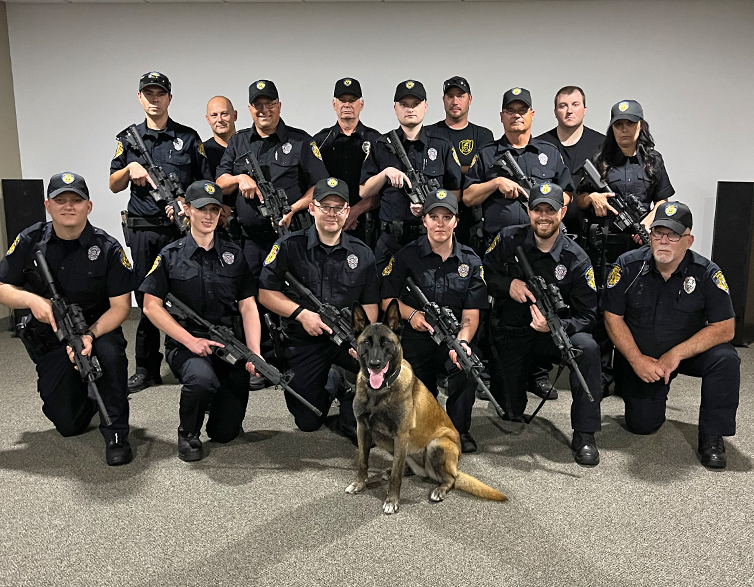 Delta Force P.I., LLC

"Our armed and unarmed security officers meet and exceed the state requirements for Michigan and Wisconsin standards. We have extensive training on the use of force and for firearms. We have two on staff instructors recognized through the WI Department of Safety and Professional Services as Proficiency Certifiers for both handgun and the tactical rifle. Our security supervisors have successfully completed course requirements for Counter Terrorism Training through the Michigan State University Extension."
Our Upper Peninsula and Northern WI Professional Armed Security Team is trained in active shooter scenarios that include sensitive areas such as schools, hospitals, and colleges to promote the best protection. Part of the active shooter training includes anticipating potential events that can unfold in places such as your business, corporation, and events. Each of these places requires a different eye for observation and different reactions to unfolding events. It is very important for an armed guard to have a cool temperament in all kinds of situations and an understanding of the area and situation where they are chosen to protect.
That is why it is very important to be trained for these different scenarios and to leave it to professionals such as us.
Most of the time armed security guards are chosen to help protect items of value such as cash, jewelry, important documents, antiques, and important people.
Not only do our security guards protect your valuables but they also serve to escort your property or person from one place to the next and ascertain if the area is secure. This is done by making a determination of the surrounding area and making sure your security systems are active and well-maintained.
Our officers are rarely called upon to use lethal force but are trained to do so if the need arises and are trained in hand-to-hand so that lethal force would be used as a last resort.
We guarantee your safety and security
We guarantee immediate phone response without waiting
We are available 24/7/365
We are licensed in Michigan and Wisconsin
We are bonded
We have a $1 Million dollar insurance policy
We are trained in the use of deadly force
We are trained and follow the protocol of the Law Enforcement assistance administration United States Department of Justice recommendations for private security recommendations