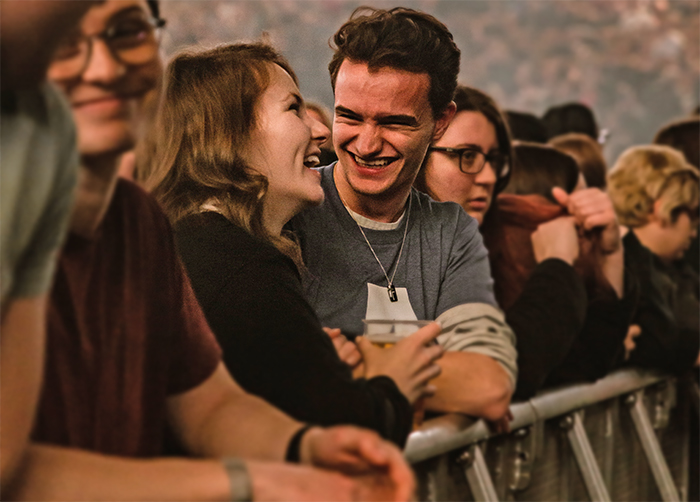 Let Delta Force PI, LLC handle crowd control, patrol, escort people & property, and more. We service the Northern Wisconsin area along with the entire Upper Peninsula.
Delta Force P.I., LLC

"An "Unarmed security officer" means a natural person who performs the function of observation, detection, reporting, or notification of appropriate authorities or designated agents regarding persons or property on the premises he is contracted to protect, and who does not carry or have access to a firearm in the performance of his duties." (Source: DCJS Administrative Code 6 VAC 20-171-10)
Security for Northern Wisconsin & Upper Peninsula Events
If you want things to be more discreet or do not want firearms at the place you want to secure, then you can hire Delta Force PI to meet your specific security needs 24 hours a day, 7 days a week, and 365 days a year. Our staff is trained in hand-to-hand, defensive procedures and possess the verbal skills to stop potentially violent situations or violent personalities. Also, our experience helps to recognize potential events before they happen.

Delta Force PI, LLC guarantees your safety, security, immediate phone response - no waiting. We are available 24 / 7 - every day of the year, and licensed in MI & WI. We are bonded and have 1,000,000 insurance policy. We are trained in deadly force and follow the protocol of Law Enforcement.
Our Northern Wisconsin & Upper Peninsula Unarmed Security Services are highly trained to handle crowd control, vehicle patrol, foot patrol, escort people and property, video monitoring, and greet patrons professionally.
We can help you determine what level of security you need by accessing the situation with our experienced, reliable, professional, and responsive team members.
Contact us for your unarmed security needs today!