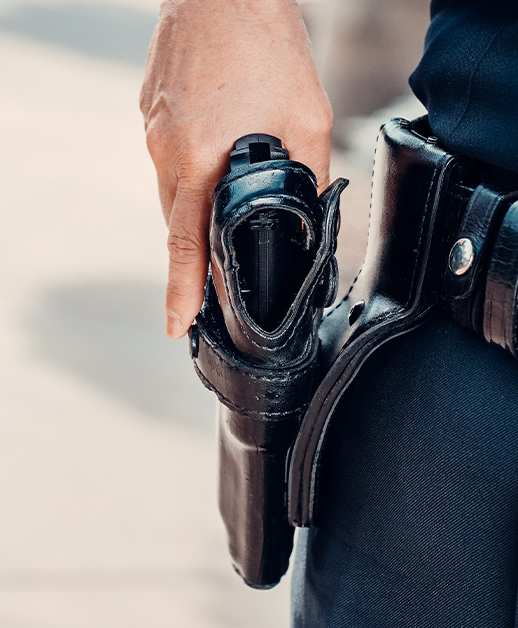 Delta Force P.I., LLC
Let Delta Force PI, LLC elevate your security! We can provide you with the high-quality security guard services that you need. There are many options for our clients to choose from, such as: uniformed officers, plain-clothed officers, armed security, unarmed security, and on-site and mobile services. We also have surveillance options that can bring another level of security for you, your business or event.
Highly Qualified and Trained Guards - Armed or Unarmed
Our professional Security Guard Services for Northern WI & the Upper Peninsula are trained with the latest industry and government regulations and are trained with armed and unarmed force to protect you. Also, our security guards are trained to assess any situation for potential problems and are trained to defuse any situation that may arise through verbal and non-verbal methods.
---
If you want uniformed security guards, you will be impressed by our professional-looking uniforms that we use and the professional manner our guards use to carry out their duties.
Here are the cons when using a uniformed security guards:
Preventive Measures – With a uniformed security guard on the premises criminals think twice before acting out.
Professionalism – Our snappily dressed security guards will give your business or event a professional air to it.
Safety – People will know who to turn to if a safety issue arises. We are trained to help in all emergency situations.
If you want plain-clothed security guards, you will be surprised at how well they blend in. After all the same guards are used in the undercover investigations that we use for clients. How could you ask for more?
Loss Prevention Security Officers
Having a security guard officer close by helps prevent internal and external threats. This will in turn help improve the ROI of your business or event by helping deter theft, prevent threats, and help keep everything running smoothly. If you are having problems with your retail store, warehouse, or office building then contact us for a free consultation on how our security guard services can help you today by calling (906) 420-8305.